8 Reasons Why Kakaw Is Different
Updated: Jan 21
Oh hello there! You happen to have joined us for Kakaw's first ever discover post.
We're aware that being a new company means you've almost definitely never heard of us...until today. Well, let's run through all the reasons why we are different, why we will become the biggest and best chocolate store in the UK, and why you should get involved and support us from today onwards!
1. Our chocolate brands
We are fast on the way to creating the largest range of UK-based artisan and ethical chocolate brands in the land. Our aim is to become your one-stop chocolate shop, and to compete with the supermarkets of the world, we're carefully compiling a selection of totally different and unique chocolate brands to what you'd find elsewhere. One of our many mantras is people and planet before profits, and this simply isn't compatible with industrially-produced chocolate bars.
2. Our chocolate plants trees


Chocolate is the perfect medium for creating positive change, and companies are only just starting to realize that; including ourselves! We donate 25% of our profits towards tree planting projects, undertaken by the UK-based charity, TREE AID. The chocolate industry is responsible for deforestation (be it palm oil or industrial cocoa plantations), and so it only feels right that the business sector that is causing the damage should also pay the planet its compensation. The trees we have planted on our behalf by TREE AID are more than just carbon soaks. They are providing people will livelihoods in the rapidly desertifying region of West Africa (learn more) – where 70% of the world's cocoa is produced.
3. Palm oil free chocolate


Palm oil is an unnecessary ingredient in chocolate. It is an additive used to slash costs. It doesn't make the chocolate taste better or give it a smoother texture. It is simply cheaper than using cocoa butter. The fact that rainforests are being felled for RSPO-certified sustainable palm oil cements our desire for its use to be booted out of the chocolate industry.
4. Plastic free chocolate


Chocolate is a long shelf-life item, and one of the lowest risk food types. Most chocolate is given a best-before of 2 years. Not a use-by, a best-before. Bob from Solkiki stated in an email to us that he has been eating chocolate of late that was over a decade old (check) with much pleasure! Plastic packaging is cheaper than the traditional foil and paper. This is the main reason it is used and so we deem it unnecessary. It isn't fun going scuba diving in Malaysia to find a popular purple wrapper floating past a sea turtle.
5. Fairtrade chocolate or above


Fairtrade isn't a golden ticket of fair pay and fair treatment of cocoa and sugar farmers. Only a certain percentage of a final product needs to be made from fairtrade ingredients. Fairtrade to us is a minimum wage. The fact that so much of the chocolate industry pays below that is merely insulting to the world's hard-working cocoa farmers. If our producers don't have a fairtrade logo next to their name, it means they're going above and beyond that certification.
6. Reduced carbon emissions


All of our chocolate is delivered using the Royal Mail. Why? They are slowly transitioning over to an electric fleet and they come to your house most days anyway. If we used another courier, they'd be making an extra trip to your door, increasing the delivery's footprint.
7. We match RRPs


Responsible chocolate is expensive in comparison to the cheaper stuff, but not if you look at where that cost is going, as mentioned above. Even though we donate 25% of profits to charity, we still match the producers' requested RRPs. We are taking a cut of our profits in order to ensure that you can plant trees at no extra cost!
8. We've only just begun


We haven't launched any of our main features yet. Expect gift sets, subscription services, hundreds of posts and articles on this discover page and new chocolate brands and chocolate bars rolling in every few weeks. There is so much we can do with this business, and you can help shape Kakaw. Get involved with our Instagram @kakawuk, sign up to our newsletter and let your friends know about us!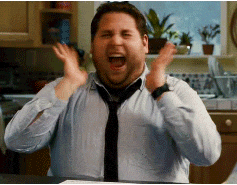 I hope this has whetted your appetites. We're new and small, but we're driven and passionate to achieve our modest goals:
- totally disrupt and repair the entire chocolate industry, from head to toe.
- create the UK's largest and most popular chocolate store and community.
- plant millions of trees as quickly as we can.